PhD Thesis
Multi-layer decentralized predictive control for large-scale network systems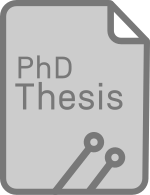 Description
Nowadays, due its systematic and practical formulation, Model Predictive Control (MPC) is becoming a strong approach to deal with challenging multi-criteria problems of real dynamical systems. Nevertheless, the ever growing complexity of mathematical models (dimensionality, information structure constraints, uncertainty), turns these kind of problems costly or even impossible to solve in practice, specially when controlling large-scale interconnected systems seeking the best operational policies as in Drinking Water Networks (DWN), where current MPC algorithms are not prepared enough to face the important computational burden when design aspects (i.e. prediction horizons, weights, and system topology size) have to be continually redefined. Therefore, newer and more efficient methods will be investigated in this thesis, exploiting the structural properties of the plant in order to obtain suitable design and control strategies, to develop decision-support tools for the management of large-scale networked systems.

The work to be performed is focused on Decentralized Model-based Predictive Control (DMPC) of the Barcelona Drinking Water Network, where the large networked system is decomposed into smaller subsystems which are controlled using local MPC schemes. This partitioning decreases the computational effort but also degrades the performance since the coordination of all the control actions is lost. Thus, a communication and supervisory strategy should be proposed to arrange the tasks of the subsystems to provide a feasible solution to the overall system, driven towards the performance of a centralised controller.


To achieve a flexible an reliable controller, it will be also explored the current MPC tuning strategies and designs for DWNs, in order to simplify their core in terms of the multi-criteria optimisation problems behind the predictive controllers. It is proposed to isolate the parts that can be solved offline or can even be explicitly computed. The rest of the control law will be computed online, given its dependence of the measurements and/or changing information.

All together allows to define multilevel and decentralised quasi-explicit MPC laws with less computational burden online, fact that in turn allows to modify design parameters without affecting the performance of the closed-loop control law. The desired control specifications will be expressed through different performance indexes associated to common objectives such as reductions in control energy and economic costs, assurance of water supply, enhancement of water quality, among many others.

Research topics:

1. Tuning strategies for MPC within a multi-objective optimisation framework.
2. Quasi-Explicit MPC and variable penalisation of cost function components.
3. Decentralisation of large-scale dynamical systems.
4. Supervisory/Coordinated control of D-MPC.
5. Stability, Robustness and bounded Uncertainty aspects.
6. Demand forecasting and reliability theory for DWN MPC modelling.
The work is under the scope of the following projects:
WATMAN: Analysis and Design of distributed optimal control strategies applied to large-scale WATer systems MANagement (web)