Master Thesis
Developing robot capabilities for feeding assistance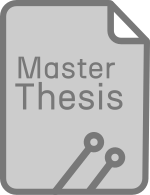 Information
If you are interested in the proposal, please contact with the supervisors.
Description
People with reduced mobility or advanced age present difficulties to do some important tasks by themselves such as eating. The field of assistive robotics is focusing in the design and implementation of systems able to help users with these (and other) difficulties.
In this project, the focus will be centered in the task of feeding a person (see framework FUTE).
However, the master thesis will handle the part of getting the food, which is necessary prior to the feeding.
The project involves bi-manual manipulation, perception and reasoning.
Objective
The objective of the Master Thesis is to program two-arm robot to be able to grasp a yogurt and take spoonfuls from it.
The result of this work may be suitable for an academic publication, and it will be encouraged.
Methodology
The project provide the opportunity to learn the following topics:
Learn and use of a cognitive architecture to organize the information about the task and reason about the best strategy to get the food.
Using Movement Primitives to get the food, with a bi-manual setup.
Learn 3D computer vision methods to detect the state of the food, using an RGBD (3D) sensor.
Pre-requisites
This project is ideal for master students with:
Good programming skills in C++
Some notions on Computer Vision are welcomed (OpenCV, PCL)
Some knowledge of the ROS (Robot Operating System) framework is highly valued.
There is the possibility of starting the semester previous to the Master Thesis in order to learn the needed concepts such as ROS.
The work is under the scope of the following projects:
RobInstruct: Instructing robots using natural communication skills (web)