Master Thesis
Control en tiempo real de sistemas industriales reales: regulación de nivel con controladores embebidos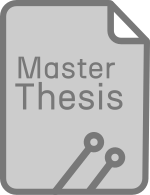 Information
If you are interested in the proposal, please contact with the supervisors.
Description
El control predictivo basado en modelos (MPC por sus siglas en inglés), es una técnica basada en optimización, muy utilizada en la industria, que se basa en la idea de resolver de forma repetida un problema de optimización actualizado con las medidas del sistema real. Este controlador utiliza el modelo dinámico de la planta para poder realizar las mejores decisiones respecto a los objetivos de control establecidos. Es por ello que este modelo dinámico repercutirá de forma decisiva en el funcionamiento del controlador.

En esta propuesta de trabajo de fin de máster, se propone obtener el modelo físico de una planta de cuatro tanques localizada en el Instituto de Robótica y Informática Industrial, CSIC-UPC, con el objetivo de controlar los tanques de acuerdo a [1] usando un controlador predictivo. El objetivo general es encastar el diseño de un controlador predictivo no lineal, en un dispositivo de National Instruments, en concreto una myRIO y que el control funcione de forma autónoma. Para ello, diferentes generadores de código o solvers encastables pueden ser utilizados: ACADO Toolkit podría ser un ejemplo.

Si los resultados son los esperados, el trabajo podría ser publicado en formato de artículo en alguna conferencia internacional.

[1] Karl H. Johansson. The quadruple-tank process: A multivariable laboratory process with an adjustable zero. IEEE Transactions on Control Systems Technology, 8(3):456–465, 2000.
The work is under the scope of the following projects:
IKERCON: Control avanzado de procesos complejos de manufactura (web)