TFG
A graphical interface for the CuikSuite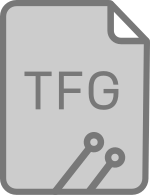 Information
If you are interested in the proposal, please contact with the supervisors.
Description
The CuikSuite is a general toolbox for the motion analysis of robotic systems. Up to now the suite includes a set of sophisticated command line tools whose use is difficult for non-trained users.
Objective
The objective of this project is to implement a graphical interface for the CuikSuite.
This interface must be able to:
Define robot models and objects in the environment, providing tools to easily manipulate them.
Define start/goal configurations for path planning problems.
Execute the CuikSuite position analysis and planning tools.
Display the outputs of the CuikSuite commands (configurations/paths).
Provide tools to visualize auxiliary outputs generated by the CuikSuite (RRTs, Atlases,…).
Read/write CuikSuite configuration and model files.
The interface must work both in Linux and in Mac.
Pre-requisites
This project is ideal for a computer science student with:
Good knowledge on graphical interfaces.
Good programming skills in C/C++.
Interest in robotics.
The scope of the project can be adapted according to the candidate interests.