TFG
A Programmable Six-axis Compliant Device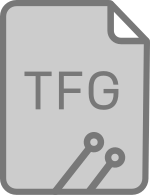 Information
If you are interested in the proposal, please contact with the supervisors.
Description
The goal of this project is the design and the implementation of a device that could be used as a robot wrist with programmable compliant behavior.

The device will be based on a miniature Gough-Stewart platform with 6-RSPS architecture. An expansion-compression force sensor will be installed in each of the six extensible legs. The angles in the actuators will be computed as a function of the measured forces and the programmed behavior.