TFG
Study of hand configurations with a data glove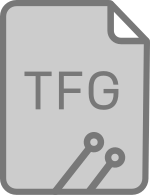 Information
If you are interested in the proposal, please contact with the supervisors.
Docs
Description
The study of the human hand, how we move it and how many configurations are useful to execute every day manipulations is crucial in many applications ranging from rehabilitation, bio-mechanics, neuroscience, prosthetic devices, robotic manipulation, gripper design, etc. Our group is interested in the development of several ideas and projects regarding the study of hand configurations during manipulation of different types of objects, ranging from rigid daily objects to clothes.

If you are interested, you can come to visit us and we can agree on the work that best suits you. We have the equipment to collect data using a couple of data gloves VMG30, together with the motion capture system Xsens and the HTC VIVE VR Trackers.

Conditions
We can design a project to do either a TFG or a TFM, o simply professional practice. You will be given the opportunity to work with our group of robotics experts in our Perception and Manipulation Lab equipped with several robotic platforms, including two Tiago robots and several robotic arms and grippers.

With this project, you will learn how to use a data glove, an HTC VIVE virtual reality set and many other types of equipment. Come visit our lab, and we will tell you more about our projects. Interested students can contact me at jborras@iri.upc.edu.



The work is under the scope of the following projects:
CLOTHILDE: Cloth manipulation learning from demonstration (web)