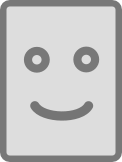 Beatriz Amante García
Contributor
Subline:
bamante (at) iri.upc.edu
As contributor
European Project

Start Date: 01/05/2023
Publications
A.M. Puig-Pey, J.L. Zamora, B. Amante, J. Moreno, A. Garrell Zulueta, A. Grau, Y. Bolea, A. Santamaria-Navarro and A. Sanfeliu. Human acceptance in the human-robot interaction scenario for last-mile goods delivery, 2023 IEEE International Conference on Advanced Robotics and Its Social Impacts, 2023, Berlin, Germany, pp. 33-39.