Research line
Perception and Manipulation

The research of PERCEPTION AND MANIPULATION group focuses on enhancing the perception, learning, and planning capabilities of robots to achieve higher degrees of autonomy and user-friendliness during everyday manipulation tasks. Some topics addressed are the geometric interpretation of perceptual information, construction of 3D object models, action selection and planning, reinforcement learning, and teaching by demonstration.

Tech. transfer
Our activity finds applications in several fields through collaboration with our technological partners
Facilities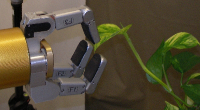 << Back to Perception and Manipulation main page
Learning by demonstration
We devise methods to learn object-action relations to accomplish tasks at different levels of abstraction, where object models are generated from visual and depth information, and actions, involving manipulation skills, are learned from demonstrations provided by a human using multimodal algorithms that combine vision and haptics.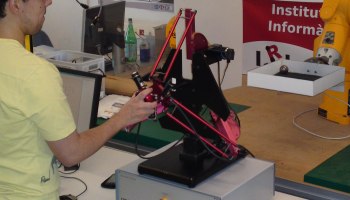 Planning for perception and manipulation
We are interested in view planning for object modeling, as well as manipulation planning, with special interest in deformable objects. High-level task formulations are integrated with low-level geometry-based methods and simplified physical models, together with an on-line sensory-based treatment of uncertainty, so as to come up with specific sequences of motion commands.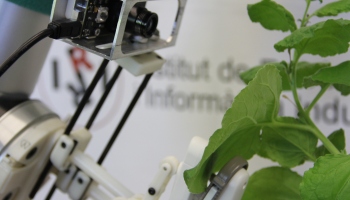 Perception of rigid and non-rigid objects
Our objective is to investigate computer vision algorithms for interpreting and understanding scenes from images, with applications in robotics and medical imaging. In particular, our activities are concentrated on retrieving rigid and non-rigid shape, motion and camera pose from single images and video sequences.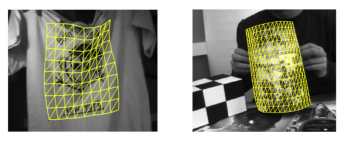 These are the latest research projects of the Perception and Manipulation research line:
These are the most recent publications (2023 - 2022) of the Perception and Manipulation
Perception and Manipulation Laboratory
The Perception and Manipulation Laboratory is the main facility devoted to experimentation on the topics of the research line. It occupies 142 m² in the second floor of the Faculty, and a large part hosts a life-scale mock-up of a (quite) small apartment (35 m²). Two PAL one-armed mobile TIAGo robots dwell within the apartment, but are occasionally taken out for experimentation elsewhere. There is also a manipulation area equipped with two WAM robot arms and a KINOVA manipulator, and workplaces are distributed along the perimeter. Next to the laboratory, with a direct view through a window, there is the Scientific and Technical Lab support office.
The Laboratory is further equipped with commercial and self-developed grippers, sensing devices, and augmented reality appliances. Laboratory service offers quick experimental setup, several standardized software tools, and expertise in robot control and perception algorithms. It also hosted the Humanoids Lab Initiative in the past, and we still keep 15 small humanoid robots for educational or promotional purposes.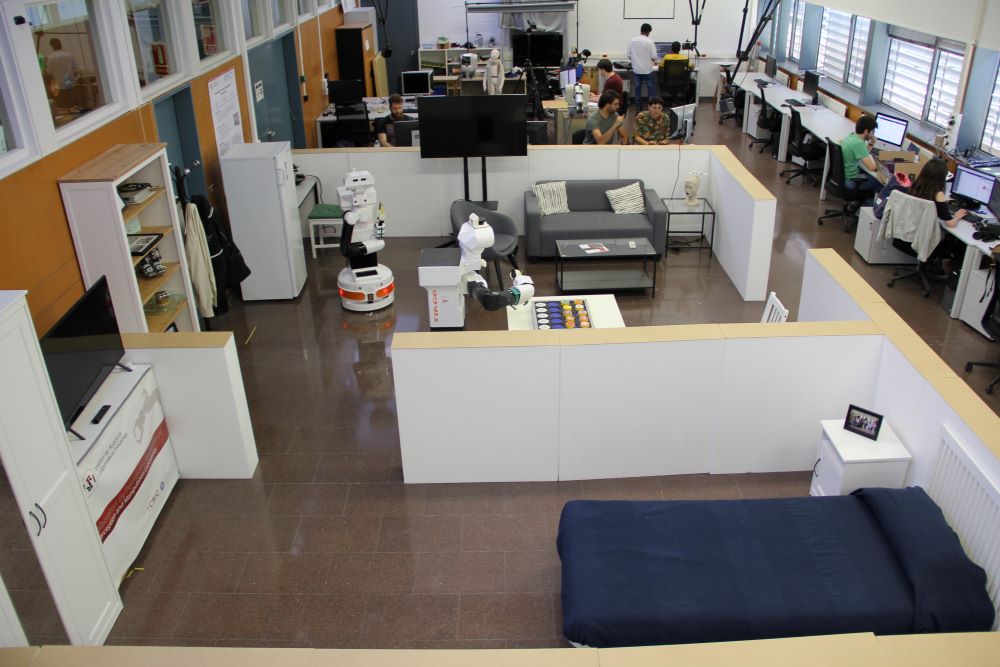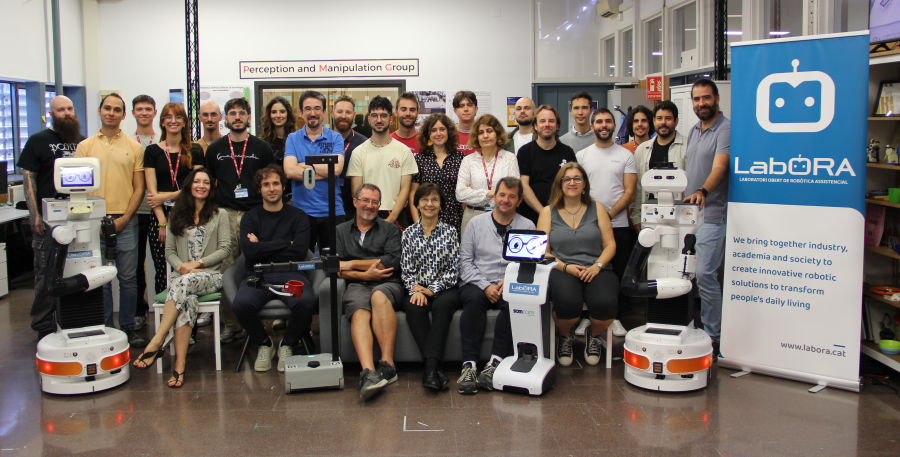 Researchers
PhD Students
Master Students
TFG Students
Support Staff