Research line
Mobile Robotics and Intelligent Systems

The research activities of the MOBILE ROBOTICS line are aimed to endow mobile robots and ubiquitous computing devices the necessary skills to aid humans in everyday life activities. These skills range from pure perceptual activities such as tracking, recognition or situation awareness, to motion skills, such as localization, mapping, autonomous navigation, path planning or exploration.
Tech. transfer
Our activity finds applications in several fields through collaboration with our technological partners
<< Back to Mobile Robotics and Intelligent Systems main page
Urban service robotics
The group focuses on the design and development of service mobile robots for human assistance and human robot interaction. This includes research on novel hardware and software solutions to urban robotic services such as surveillance, exploration, cleaning, transportation, human tracking, human assistance and human guiding.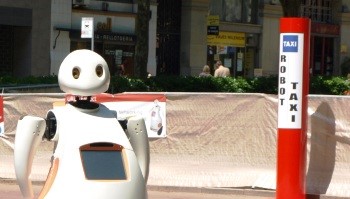 Social robotics
The group's work on social robotics has an emphasis in human robot interaction and collaboration, developing new techniques to predict and learn human behaviors, human-robot task collaboration, and the generation of emphatic robot behaviors using all types of sensors, computer vision techniques and cognitive systems technologies.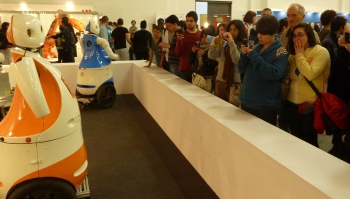 Robot localization and robot navigation
This research area tackles the creation of robust single and cooperative, indoor and outdoor robot localization solutions, using multiple sensor modalities such as GPS, computer vision and laser range finding, INS sensors and raw odometry. The area also seeks methods and algorithms for autonomous robot navigation, and robot formation; and the application of these methods on a variety of indoor and outdoor mobile robot platforms.
SLAM and robot exploration
We develop solutions for indoor and outdoor simultaneous localization and mapping using computer vision and three-dimensional range data using Bayesian estimation. The research includes the development of new filtering and smoothing algorithms that limit the load of maps using information theoretic measures; as well as the design and construction of novel sensors for outdoor mapping. This research area also studies methods for autonomous robotic exploration.
Tracking in computer vision
We study the development of robust algorithms for the detection and tracking of human activities in indoor and outdoor areas, with applications to service robotics, surveillance, and human-robot interaction. This includes the development of fixed/moving single camera tracking algorithms as well as detection and tracking methods over large camera sensor networks.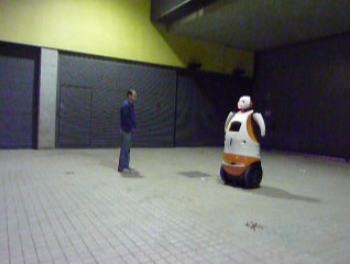 Object recognition
The group also performs research on object detection and object recognition in computer vision. Current research is heavily based on boosting and other machine learning methodologies that make extensive use of multiple view geometry. We also study the development of unique feature and scene descriptors, invariant to changes in illumination, cast shadows, or deformations.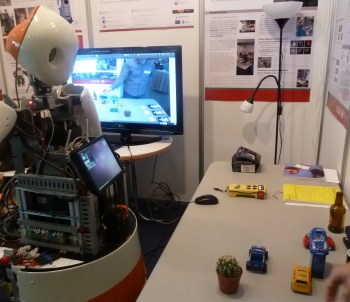 These are the latest research projects of the Mobile Robotics and Intelligent Systems research line:
These are the most recent publications (2023 - 2022) of the Mobile Robotics and Intelligent Systems
Mobile Robotics Laboratory
The Mobile Robotics Laboratory is an experimental area primarily devoted to hands-on research with mobile robot devices. The lab includes 3 Pioneer platforms, 2 service robots for urban robotics research based on Segway platforms, and a 4-wheel rough outdoor mobile robot, a six-legged LAURON-III walking robot, and a vast number of sensors and cameras.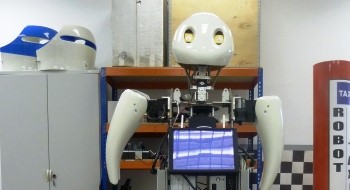 Barcelona Robot Laboratory
The Barcelona Robot Lab encompasses an outdoor pedestrian area of 10.000 sq m., and is provided with 21 fixed cameras, a set of heterogeneous robots, full coverage of wifi and mica devices, and partial gps coverage. The area has moderate vegetation and intense cast shadows, making computer vision algorithms more than challenging.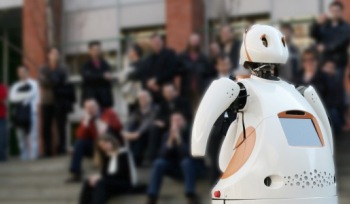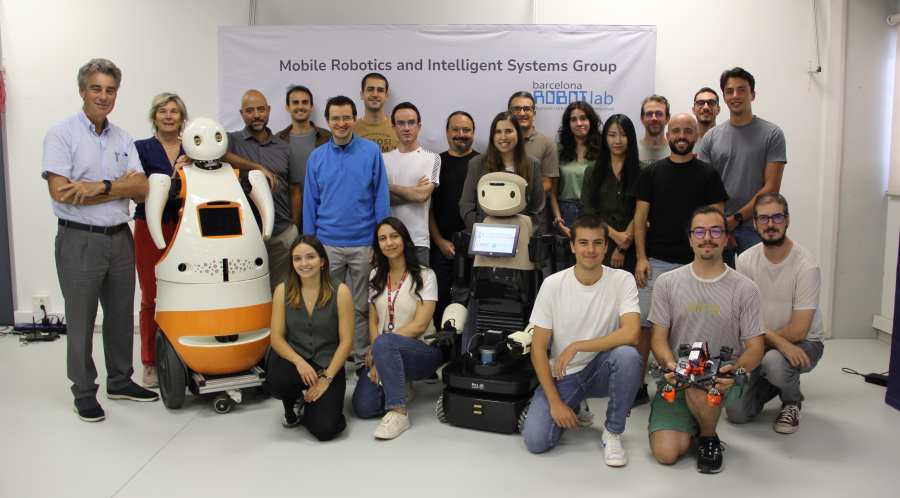 Researchers
PhD Students
Master Students
Support Staff