Research line
Kinematics and Robot Design

The KINEMATICS AND ROBOT DESIGN Group carries out research on the design, construction, motion analysis, and control of complex mechanisms and structures. In robotics, these devices are parallel manipulators, multi-fingered hands, reconfigurable mechanisms, or cooperating robots, to name a few, but they appear in other domains too, as mechanistic models of locomotive organisms, molecular compounds or nano-structures.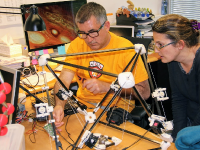 Tech. transfer
Our activity finds applications in several fields through collaboration with our technological partners
Facilities
<< Back to Kinematics and Robot Design main page
These are the latest research projects of the Kinematics and Robot Design research line:
These are the most recent publications (2022 - 2021) of the Kinematics and Robot Design
Kinematic and Robot Design Laboratory
The Kinematics and Robot Design Laboratory was created thanks to the financial support of the VALTEC program, co-financed with FEDER funds, of the Autonomous Goverment of Catalonia. It was initially created to validate the practical interest of our parallel robot designs, but it has rapidly derived into an active lab where the prototypes designed by the researchers of the Group of Kinematics and Robot Design are implemented as proofs of concept.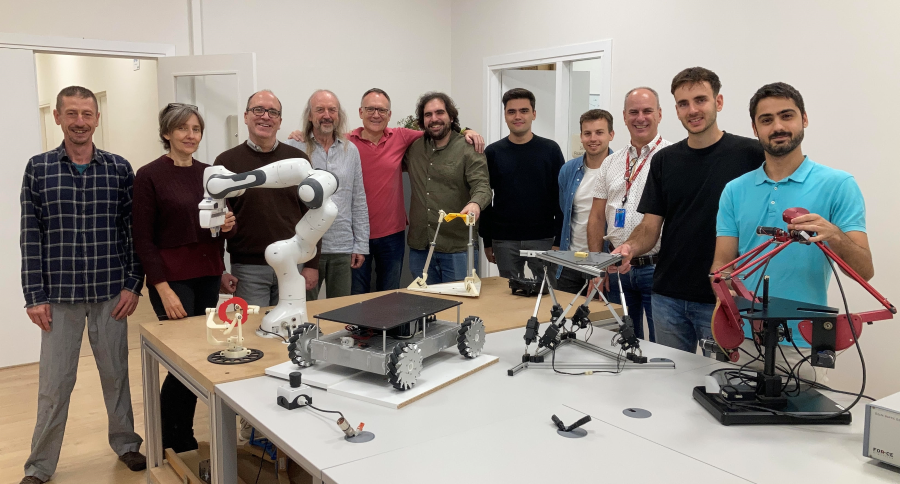 Researchers
PhD Students
Master Students
TFG Students
Support Staff