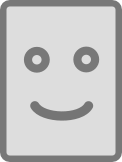 Ginger Diana Delmas
PhD Student
Subline:
gdelmas (at) iri.upc.edu
My PhD Thesis
Started:
13/12/2021
As contributor
Technology Transfer Contract

Start Date: 15/09/2021
Regional Project

Start Date: 01/01/2022
Publications
G.D. Delmas, P. Weinzaepfel, T. Lucas, F. Moreno-Noguer and G. Rogez. PoseScript: 3D human poses from natural language, 17th European Conference on Computer Vision, 2022, Tel Aviv (Israel), in Computer Vision – ECCV 2022 , Vol 13666 of Lecture Notes in Computer Science, pp. 346-362, 2022.