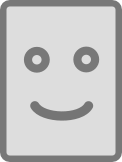 José Agustín Aguilar Plazaola
PhD Student (FPI)
Subline:
jaguilar (at) iri.upc.edu
93 4015805
My PhD Thesis
Started:
01/10/2018
As contributor
Technology Transfer Contract

Start Date: 19/07/2021
Publications
J.A. Aguilar, A.P. Husar and J. Andrade-Cetto. Box-Jenkins autoregressive models for PEMFC operating under dynamical conditions, 17th Symposium on Modeling and Experimental Validation of Electrochemical Energy Technologies, 2021, Sion, Switzerland (Virtual), pp. 93.

J.A. Aguilar and A.P. Husar. Modelling liquid water effect on proton-exchange membrane fuel cells, 2019 European Fuel Cell Conference & Exhibition, 2019, Naples, Italy, pp. 333-334.