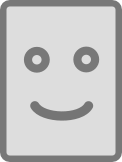 Javier Laplaza Galindo
PhD Student (FPI-UPC (Específica))
Subline:
jlaplaza (at) iri.upc.edu
93 4010863
As contributor
European Project

Start Date: 01/01/2021
National Project

Start Date: 01/06/2020
Publications
J. Laplaza, A. Pumarola, F. Moreno-Noguer and A. Sanfeliu. Attention deep learning based model for predicting the 3D human body pose using the robot human handover phases, 30th IEEE International Symposium on Robot and Human Interactive Communication, 2021, Vancouver, Canada, pp. 161-166.
TFG (final year projects) as supervisor
Student:

Ramon Romero Leon

Started:

01/03/2021