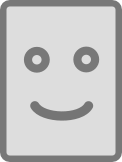 Médéric Fourmy
Postdoc
Subline:
mfourmy (at) iri.upc.edu
As contributor
National Project

Start Date: 01/09/2021
CSIC Project

Start Date: 01/07/2021
Publications
J. Solà, J. Vallvé, J. Casals, J. Deray, M. Fourmy, D. Atchuthan, A. Corominas Murtra and J. Andrade-Cetto. WOLF: A modular estimation framework for robotics based on factor graphs. IEEE Robotics and Automation Letters, 7(2): 4710-4717, 2022.