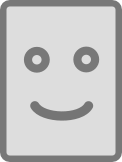 Rishabh Jangir
Contributor
Subline:
rjangir (at) iri.upc.edu
As contributor
CSIC Project

Start Date: 15/12/2018
Publications
N.H. , R. Jangir, Y.S. , G. Alenyà, P. Abbeel, A.A. , L.P. and X.W.. Self-supervised policy adaptation during deployment, Ninth International Conference on Learning Representations, 2021, Online.

R. Jangir, G. Alenyà and C. Torras. Dynamic cloth manipulation with deep reinforcement learning, 2020 IEEE International Conference on Robotics and Automation, 2020, Paris, France, pp. 4630-4636, IEEE.