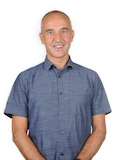 Xavier Giró i Nieto
Contributor
Subline:
xgiro (at) iri.upc.edu
Xavier Giro-i-Nieto is an associate professor at the Universitat Politecnica de Catalunya (UPC) in Barcelona, member of the Image Processing Group (GPI), Intelligent Data Science and Artificial Intelligence Research Center (IDEAI-UPC), Institute of Industrial Robotics (IRI), and also a visiting researcher at Barcelona Supercomputing Center (BSC).
Publications
E. Ramon, G. Triginer, J. Escur, A. Pumarola, J. García, X. Giro-i-Nieto and F. Moreno-Noguer. H3D-Net: Few-shot high-fidelity 3D head reconstruction, 2021 International Conference on Computer Vision, 2021, (Virtual), pp. 5620-5629, to appear.

A. Duarte, S. Palaskar, L. Ventura, D. Ghadiyaram, K. DeHaan, F. Metze, J. Torres and X. Giro-i-Nieto. How2Sign: A large-scale multimodal dataset for continuous American sign language, 2021 IEEE/CVF Conference on Computer Vision and Pattern Recognition, 2021, Nashville, TN, USA (Virtual), pp. 2734-2743, Computer Vision Foundation.