TFG
Design and development of a cloth manipulation gripper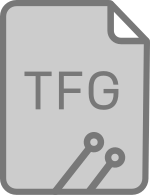 Information
If you are interested in the proposal, please contact with the supervisors.
Description
Design and development of a gripper for the manipulation of clothes to be integrated at the robots from Perception and Manipulation Lab at the Institut de Robòtica i Informàtica Industrial (IRI). Particularly, we are interested in developing a hand for TIAGo. The mechatronics workshop of the institute will be available, with specialized equipment for the design of mechanisms, including 3D printers.



Profile of the student:
We are looking for a Grau/Master student from Industrial/Mechanical Engineering, with an interest in mechanism design. Knowledge of CAD or similar, and electronics will also be valued. This work can be developed as a TFG/TFM.

Remuneration
This work can be remunerated through an INIREC grant. This grant is expected to have a duration of 9 months, with a dedication of 15 hours per week, and a remuneration of around 400 € per month.

How to apply
Send an e-mail to jobs@iri.upc.edu with your CV and academic transcripts.
The work is under the scope of the following projects:
MdM: Unit of Excellence María de Maeztu (web)