Master Thesis
Visual servoing for fine grasping of deformable objects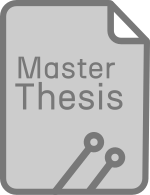 Information
If you are interested in the proposal, please contact with the supervisors.
Description
The Perception and Manipulation Group investigates in service robotics and has two TIAGo mobile manipulation robots and a laboratory simulating an apartment. This project wants to investigate different grasping strategies to allow a robot to manipulate flexible materials, in particular, clothing. First, the traditional approach that relies on hand-eye calibration and classical kinematics will be assessed. Later, using a camera embedded in the robot hand, different visual servoing (2D, 2D1/2...) will be evaluated. The experiments will be performed using a TIAGo mobile manipulation robot and specialized robotic hands. The task will be related to folding or unfolding garments in a human assistive scenario.

Objectives
Develop precise grasping strategies for garments when lying on a planar surface. Develop manipulation actions useful for the folding/unfolding tasks.
Learning oportunities
Learn visual servoing methods
ROS robotic framework
Gather experience in robot use and Gazebo simulator
Produce a scientific publication depending on the results
Background
Interest in robotics
Some experience in programming languages like C, C++ or Python
The work is under the scope of the following projects:
CLOTHILDE: Cloth manipulation learning from demonstration (web)