TFG
Safe feeding strategies for a Physically Assistive Robot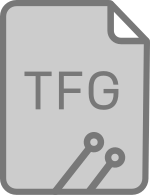 Information
Started: 05/02/2018
Finished: 09/07/2018
Docs
Description
The goal of this project is to program a robot to be able to feed a person with reduced mobility.
To do so, a planning of the actions that the robot will follow will be computed, given some sensor-based inputs. These inputs will consist firstly in the detection of the dish that contains the food and the amount of food left, and secondly in the detection of the user's face and whether the mouth is open or not.
Finally the motions of the robot will be designed to be natural and safe. All the movements of the robot will comply with the established regulations.
The work is under the scope of the following projects:
HuMoUR: Markerless 3D human motion understanding for adaptive robot behavior (web)