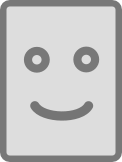 Edmundo Guerra Paradas
Contributor
Subline:
eguerra (at) iri.upc.edu
As contributor
European Project

Start Date: 01/01/2021
National Project

Start Date: 01/06/2020
Publications
E. Guerra, A. Pumarola, A. Grau and A. Sanfeliu. Perception for detection and grasping. In Aerial Robotic Manipulation. Vol 129 of Springer Tracts in Advanced Robotics, 275-283. Springer, 2019.

A. Grau, E. Guerra, Y. Bolea, A.M. Puig-Pey and A. Sanfeliu. Aerial robotics in building inspection and maintenance, 2018 International Conference on Smart, Sustainable and Sensuous Settlements Transformation, 2018, Munich, Germany, pp. 193-198.

P. Omedas, A. Betella, R. Zucca, Xerxes D. Arsiwalla, D. Pacheco, J. Wagner, F. Lingenfelser, E. Andre, D. Mazzei, A. Lanatá, D. de Rossi, A. Grau, A. Goldhoorn, E. Guerra, R. Alquézar Mancho, A. Sanfeliu and Paul F.M.J. Verschure. XIM-Engine: a software framework to support the development of interactive applications that uses conscious and unconscious reactions in immersive mix, 2014 Virtual Reality International Conference, 2014, Laval, France, pp. 26:1-4, ACM New York, NY, USA.