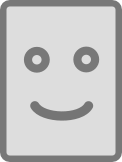 Josep Martí Saumell
PhD Student
Subline:
jmarti (at) iri.upc.edu
93 4010863
My PhD Thesis
Started:
08/10/2018
As contributor
European Project

Start Date: 01/01/2021
National Project

Start Date: 01/09/2021
Publications
J. Martí, J. Solà, C. Mastalli and A. Santamaria-Navarro. Squash-box feasibility driven differential dynamic programming, 2020 IEEE/RSJ International Conference on Intelligent Robots and Systems, 2020, Las Vegas, NV, USA, pp. 7637-7644.