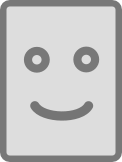 Oscar Gil Viyuela
PhD Student (FPI)
Subline:
ogil (at) iri.upc.edu
93 4010863
My PhD Thesis
Started:
01/12/2018
As contributor
National Project

Start Date: 01/06/2020
Publications
O. Gil and A. Sanfeliu. Robot navigation anticipative strategies in deep reinforcement motion planning, 5th Iberian Robotics Conference, 2022, Zaragoza, Spain, Vol 590 of Lecture Notes in Networks and Systems, pp. 67-78.

O. Gil, A. Garrell Zulueta and A. Sanfeliu. Social robot navigation tasks: Combining machine learning techniques and Social Force Model. Sensors, 21(7087): 23, 2021.