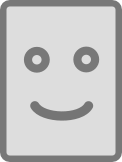 Thomas Paul Puleston
PhD Student (Marie Sklodowska-Curie Action)
Subline:
tpuleston (at) iri.upc.edu
93 4015806
As contributor
National Project

Start Date: 01/01/2022
Publications
P. Fornaro, T.P. Puleston, P.F. Puleston, M. Serra, R. Costa and P. Battaiotto. Feasibility analysis of a class of high-order sliding-mode differentiators for redox flow batteries parameter estimation, 2022 International Workshop on Variable Structure Systems, 2022, Rio de Janeiro, Brazil, pp. 153-158, IEEE.

T.P. Puleston, A. Clemente, R. Costa and M. Serra. Modelling and estimation of vanadium redox flow batteries: a review. Batteries, 8(9): 121, 2022.