Research Project
AI4EU: A European AI On Demand Platform and Ecosystem
Project Code
H2020-ICT-2018-2-825619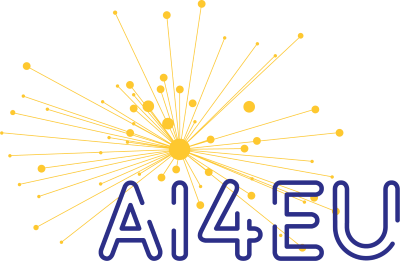 Project Description
AI4EU is the European Union's landmark Artificial Intelligence project, which seeks to develop a European AI ecosystem, bringing together the knowledge, algorithms, tools and resources available and making it a compelling solution for users. Involving 80 partners, covering 21 countries, the €20m project kicked off in January 2019 and will run for three years. AI4EU will unify Europe's Artificial Intelligence community. It will facilitate collective work in AI research, innovation and business in Europe. By sharing AI expertise, knowledge and tools with the Platform, AI4EU will make AI available to all.

https://www.ai4eu.eu/
Project Publications
Journal Publications
J.L. Crowley, J. Coutaz, J. Grosinger, J. Vazquez, C. Angulo, A. Sanfeliu, L. Iocchi and A.G. Cohn. A hierarchical framework for collaborative Artificial Intelligence. IEEE Pervasive Computing, 2023, to appear.

A. Chacón, P. Ponsa and C. Angulo. Cognitive interaction analysis in human–robot collaboration using an assembly task. Electronics, 10(11): 1317, 2021.
Conference Publications
M. Dalmasso, A. Garrell Zulueta, J.E. Domínguez, P. Jiménez and A. Sanfeliu. Human-robot collaborative multi-agent path planning using Monte Carlo tree search and Social Reward Sources, 2021 IEEE International Conference on Robotics and Automation, 2021, Xian, China, pp. 10133-10138.

A. Sanfeliu, E. Repiso and A. Garrell Zulueta. Collaborative-AI: Social robots accompanying and approaching people, 1st International Workshop on New Foundations for Human-Centered AI, 2020, Santiago de Compostela, Spain, Vol 2659 of CEUR Workshop Proceedings, pp. 33-37, 2020.