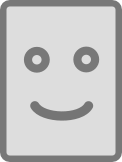 Irene Garcia Camacho
PhD Student
Subline:
igarcia (at) iri.upc.edu
93 4015791
My PhD Thesis
Started:
15/10/2019
As contributor
European Project

Start Date: 01/11/2019
Regional Project

Start Date: 01/01/2017
Publications
I. Garcia-Camacho, J. Borràs and G. Alenyà. Benchmarking cloth manipulation using action graphs: an example in placing flat, 2021 IROS Workshop on Benchmarking of robotic grasping and manipulation: protocols, metrics and data analysis, 2021, Online, pp. 1-3, to appear.