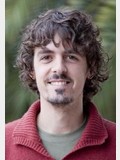 Joan Vallvé Navarro
Postdoc
Subline:
jvallve (at) iri.upc.edu
93 4010863
I am a Ph.D student in the Institut de Robotica i Informatica Industrial (IRI), CSIC-UPC. I'm working in the Logimatic european project under the supervision of Prof. Juan Andrade-Cetto and Prof. Joan Solà within the Mobile robotics group.

My research interests include simultaneous localization and mapping (SLAM) and mobile robot exploration.
As contributor
National Project

Start Date: 01/12/2022
National Project

Start Date: 01/09/2021
National Project

Start Date: 01/09/2021
CSIC Project

Start Date: 01/07/2021