Research Project
MoHuCo: Modeling Humans in Context
Project Code
PID2020-120049RB-I00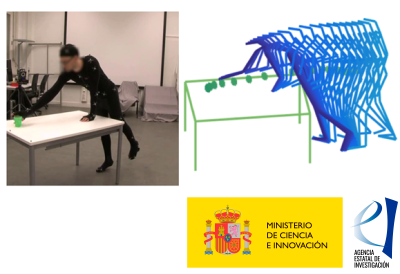 Project Description
Project PID2020-120049RB-I00 funded by MCIN/ AEI /10.13039/501100011033

Recent advances in computer vision and deep learning have shown impressive results in modelling different aspects of humans. Given a single image or a video sequence, these models provide detailed reconstructions of the body shape and clothes, predict future movements and understand human behaviour, emotions and intentions. However, one essential factor that has been obviated so far, is the fact that most of these human characteristics are inherently driven by interactions with objects and/or other people in the environment. For instance, the body trajectory is highly constrained by the spatial distribution of the rest of objects in the environment; a particular facial expression (e.g. 'fear') may respond to a specific circumstance occurring in the surrounding (e.g. 'danger'). Understanding these types of human-context connections would allow going beyond current state-of-the-art and perform robust human reasoning under complex situations such as partial observations (e.g. crowded scenes, heavy occlusions) or indirect observations (predicting human characteristics from contextual clues).

The goal of MoHuCo is therefore to develop novel computer vision tools to discover interrelations between person's properties and the context. For this purpose, we will split the project in three main blocks:

1) Observing the human: consolidation and pushing to the limits the algorithms for 3D body/cloth reconstruction, motion prediction and behaviour analysis given direct observations of the person.

2) Observing the context: research on novel algorithms to extract heterogeneous information (both geometric and semantic) of the environment;

3) Build joint human-context models: bringing the representations of humans and environment into a single model, allowing to indirectly reason about the human from direct observations of the context.