Research Project
MESPEM: Desarrollo de sistemas de control para la mejora de la eficiencia y la vida útil en sistemas basados en pilas de combustible PEM
Project Code
DPI2011-25649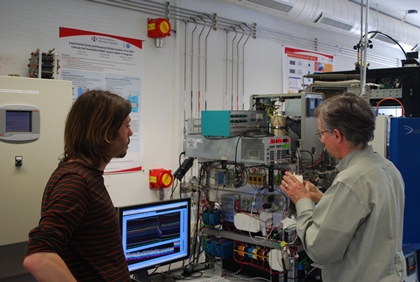 Project Description
New technologies based on clean and sustainable energy sources are of major concern. Systems based on hydrogen and fuel cells are given increasing interest for electricity generation. However, different scientific and technological issues need to be overcome to make the technology
viable. The main challenges are to reduce the cost and to improve longevity, efficiency and reliability of these systems.
MESPEM project is focused on the automatic control of systems based on Polymer Electrolyte Membrane (PEM) fuel cells. The project aims to make innovative contributions to control oriented and distributed modelling, dynamic observation, diagnosis and nonlinear control of PEM fuel cells. The project also addresses the control of open cathode and high temperature PEM fuel cells as well as the control of low temperature ethanol reformers for the production of hydrogen. Finally, the project considers the integration of PEM fuel cells in hybrid power generation systems and the supervisory control strategies necessary for the power management in such systems.
Experimental validation of the models and controllers developed is considered a fundamental task of the project.
Therefore, the final objective of the project is to design, implement and validate control strategies for PEM fuel cell based systems that optimize the overall energy efficiency and at the same time take into account power quality, durability, reliability and safety.