Research Project
PAU: Percepción y acción ante incertidumbre
Project Code
DPI2008-06022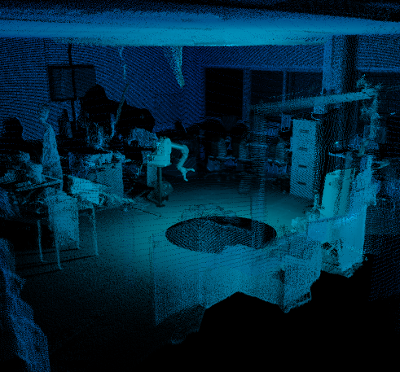 Project Description
Project web page
Project web page
.
Summary
The goal of this project is to provide a theoretical foundation of the relation between perception and action in the presence of uncertainty. The main outcome of the project will be novel scientific contributions on Bayesian estimation applied to robotics problems with large state spaces. In particular, the project will produce: novel uncertainty parameterizations that allow efficient inference, new probabilistic hypotheses testing strategies with respect to information load, new active exploration paradigms for scene and object model acquisition, and novel pose estimation algorithms.
On the technical side, two demonstration applications are foreseen: manipulation of planar deformable objects and real-time SLAM systems in large outdoor unstructured environments. These two specific robotics applications, although very different in nature share many common aspects with respect to the formalism of the perception, estimation, and exploration algorithms used.
Central to the approach are the use of Bayesian estimation as a workhorse, and the assumption that perception and actions are inseparably intertwined. Traditionally, perception has been treated independently from action. For example, in computer vision, object representations are usually built by accumulating observations of a desired object from multiple vantage points, without paying much attention to the actions that produced such observations. On the other hand, typical motion planning methodologies rely on fully observable worlds. In the presence of uncertainty, we see the two, perception and action, inseparable, and have even shown in the past their degree of correlation for the common mobile robotics problem of simultaneous localization and mapping. Continuing our investigation on the link between perception and action with a sound theoretical framework will allow us to contribute to the creation of reliable intelligent systems able to deal with unstructured settings.
The two chosen application domains, manipulation of deformable objects, and outdoor SLAM, are commercially highly relevant application domains of vision/robot systems; and the proposed research activity will contribute to a more flexible and general use of robots in industrial production processes, as well as more robust service robots able to navigate and cooperate in previously unknown and unstructured environments.
Project Publications
Other Publications
R. Valencia, J. Andrade-Cetto and J.M. Porta. Path Planning with Pose SLAM. Technical Report IRI-DT-10-03, Institut de Robòtica i Informàtica Industrial, CSIC-UPC, 2010.

S. Foix, G. Alenyà and C. Torras. Exploitation of time-of-flight (ToF) cameras. Technical Report IRI-TR-10-07, Institut de Robòtica i Informàtica Industrial, CSIC-UPC, 2010.